LINA
dCS Lina is a new playback system from dCS, designed to meet the unique needs and demands of the headfi community.
With Lina, we set out to create the definitive system for headphone playback – one that drives a huge range of headphones to their full potential, and reproduces sound with every last nuance in tact.
Featuring a dedicated Network DAC, Class AB Headphone Amplifier, and Grade 1 Master Clock, it offers the ultimate sonic escape for music and headfi connoisseurs.
Our smallest product series yet, it is designed for use in a wide range of environments, from shared offices to home studios, bedrooms and smaller living spaces. Its state-of- the-art circuitry, electronics and digital processing allow us to deliver a huge range of features in a compact format, with zero compromise on sound and performance.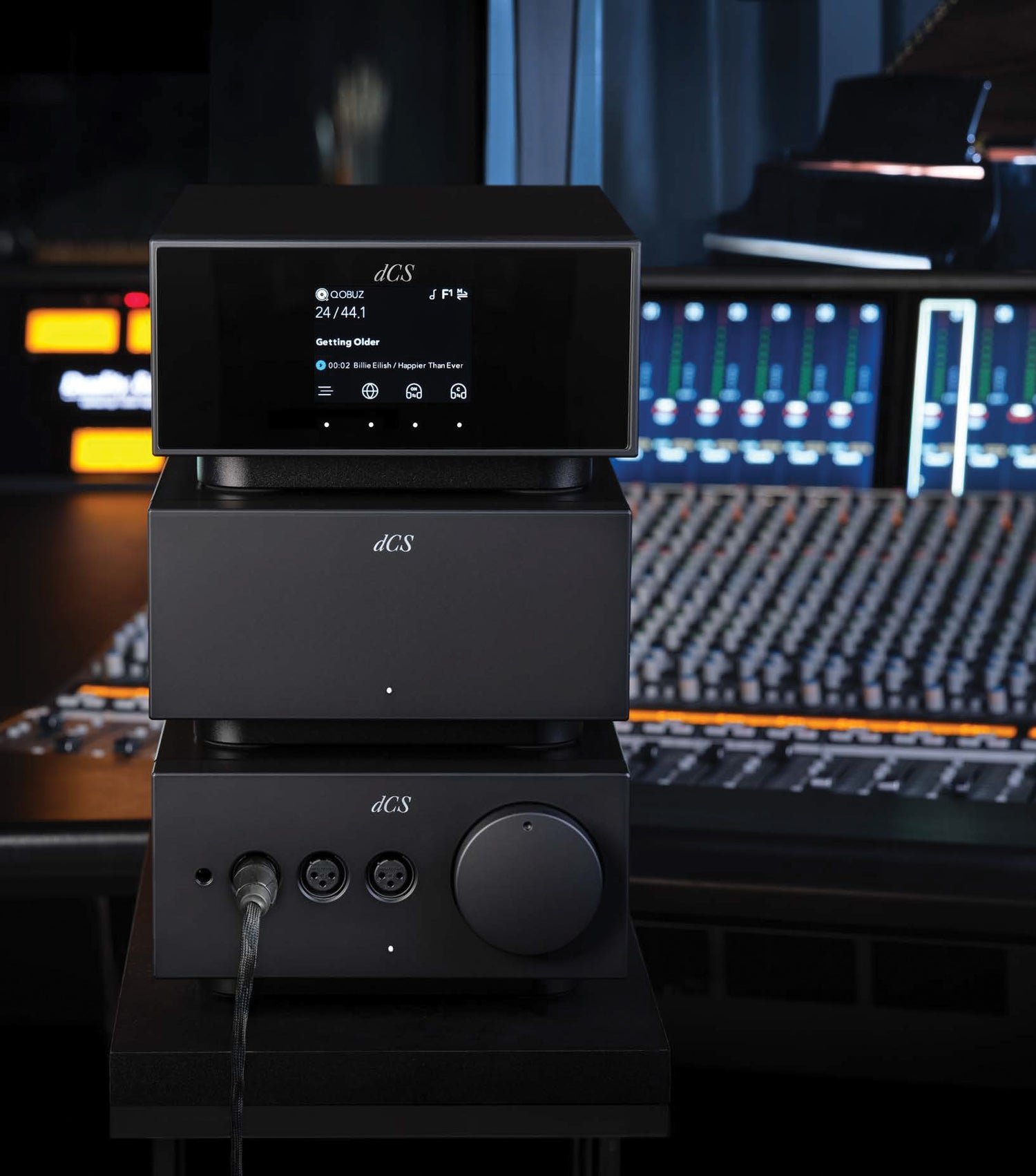 LINA - A Class Above
Each dCS Lina system is:
• Designed and hand-assembled in the UK by our expert technicians and engineers • Fitted with flexible, FPGA-based firmware for a long product lifespan
• Manufactured using the finest materials - including solid aluminium casing for enhanced performance with minimal vibration and noise
• Rigorously tested using state-of-the-art equipment
• Created using proprietary hardware and software developed by dCS (hardware and software that we've been refining for over three decades)
More Info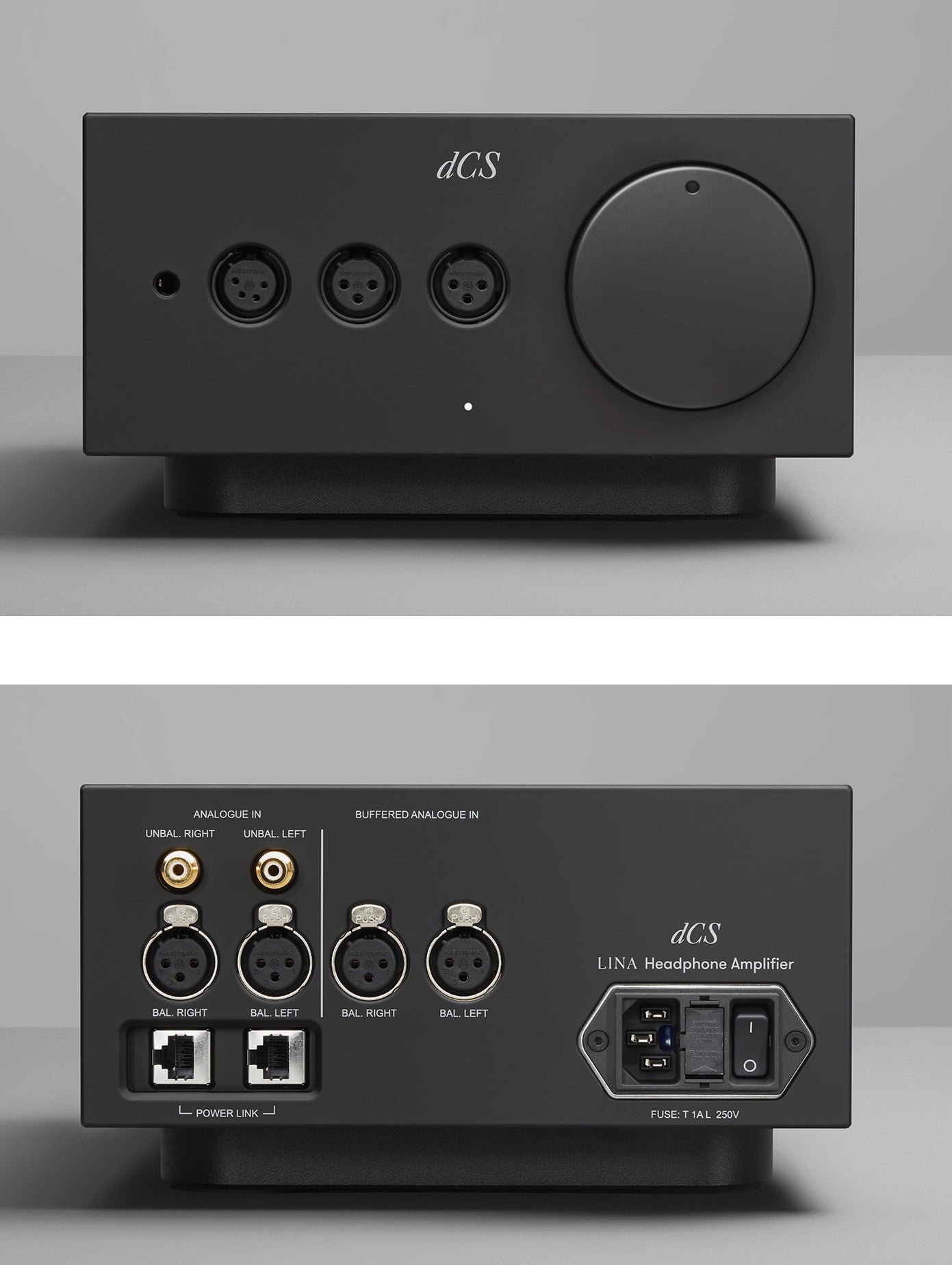 LINA Headphone Amplifier
Our powerful solid state amplifier is engineered to drive a vast range of headphones - from planars to sensitive IEMS - to their full potential. With its low noise floor, wide bandwidth, vast dynamic range, and excellent linearity, it delivers all of the sonic benefits you'd expect from a dCS product, and is designed to complement virtually any headfi setup.
Key Features
Class AB design with DC servo system delivers high power efficiency and excellent linearity
Solid state design delivers consistent, clean performance
Solid aluminium chassis minimises the risk of electromagnetic interference for enhanced audio performance
Choice of inputs caters to a variety of sources and audio setups
Includes 3 headphone outputs. 1 x dual 3-pin balanced XLR, right and left channel. 1 x single 4-pin balanced XLR. 1 x single 1/4'' (6.35mm)headphone jack
More Info
LINA Network DAC
The Lina Network DAC delivers extraordinary sound from all digital sources and audio recordings. Its design combines our renowned playback technologies – including the dCS Ring DAC and Digital Processing Platform – with new innovations, such as our first ever touch-screen display, a streamlined user interface, and a powerful flex-ridged circuit board, which allows us to deliver all of the features you'd expect from a dCS system in a much smaller chassis. The result is a powerful, supremely capable product designed for use in a wide range of environments.
Key Features
Supports hi-res streaming via Roon, TIDAL, Qobuz, Spotify, Deezer, AirPlay and more
dCS Ring DAC system ensures sound is reproduced with absolute integrity, for a highly detailed, natural and deeply musical performance
dCS Expanse technology offers enhanced crossfeed optimisation for a more natural and immersive experience when listening to a wide range of stereo recordings
Flexible dCS Digital Processing Platform provides unlimited scope for future upgrades.
Touch screen UI with customisable menu provides seamless navigation [system can also be controlled via dCS Mosaic app]
More Info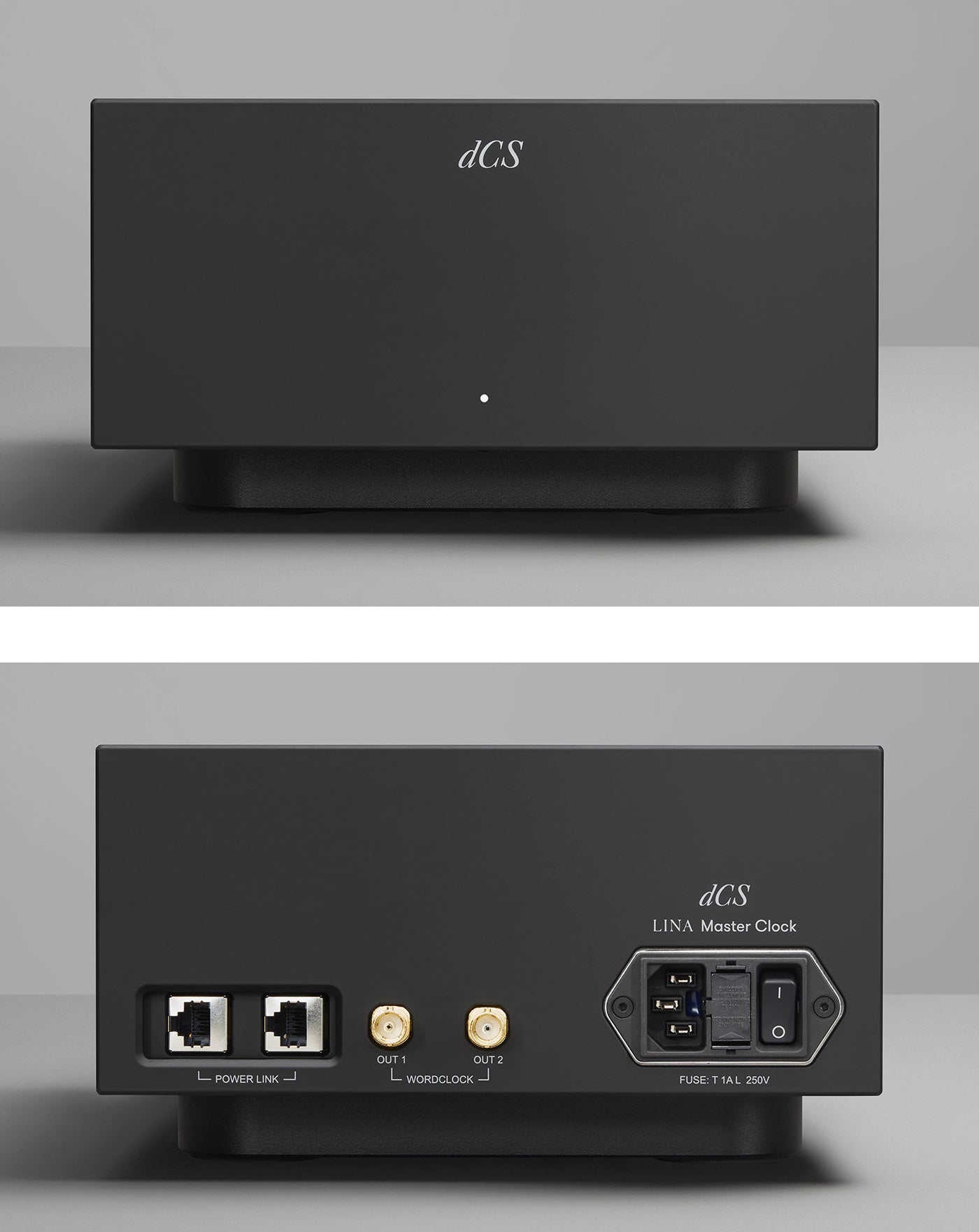 LINA Master Clock
Informed by our extensive experience of developing master clocks for professional and home use, the Lina Master Clock uses two quartz crystals to deliver a precise clocking reference for all audio formats and frequencies. When paired with our Lina Network DAC, it enhances all aspects of sound – from detail and imaging to rhythmic movement and flow. Each aspect of its design has been carefully crafted to protect against factors that can interfere with clocking signals –ensuring long-term stability and the utmost accuracy during
Key Features
Oven-controlled crystal oscillators (one for 44.1kHz based audio sample rates and one for 48kHz) ensure accurate clocking for all audio samples and frequencies
Allows Lina Network DAC to be locked to a single master signal for enhanced audio performance
Provides a significant increase in sound quality when streaming or listening via USB
Minimises risk of jitter and timing irregularities which can affect playback
• Standalone design with isolated chassis and power supply protects clock signal from external interference
View all
Preorder LINA Now!
ABYSS Headphones is an authorized worldwide dealer for dCS Lina products.
Lead time is currently 4-6 weeks. Expect longer lead times as orders compile.